An accelerated, manufacturing platform for engineered nanomaterials (AMPLE)
supported by the National Research Foundation's Central Gap Fund
CARES and NTUitive, the innovation and enterprise company of Nanyang Technological University, Singapore (NTU Singapore), are collaborating to advance the development of nanomaterials.
Supported by the National Research Foundation, Singapore (NRF) with funding of S$6.5 million, the project, Accelerated, Manufacturing Platform for Engineered Nanomaterials (AMPLE), will develop both software and hardware infrastructure that supports higher efficiencies and productivity of nanomaterials, commonly used in antimicrobial coatings, energy storage devices and composite materials. The technologies will be scaled up in an automated factory adopting Industry 4.0 practices.
The funding will come from NRF's Central Gap Fund, which encourages cross-collaboration between academia and industry and aims to support the translation of research outcomes into scalable solutions that generate economic and societal benefits for Singapore.
The two-year AMPLE project will be led by CARES Research Fellows Nicholas Jose and Mikhail Kovalev; and Professor Alexei Lapkin Principal Investigator from University of Cambridge.
During his earlier work in Cambridge and CARES, Project Lead Nicholas Jose identified that the "central gap" hindering the commercialisation of nanomaterials is the lack of a value chain to take laboratory developments to market. Whilst innovation of new technologies is moving at unprecedented rates, the long timeline to commercialisation makes investors and industries reluctant to invest, creating a "chicken or egg" dilemma.
AMPLE will fill this gap by creating a market-ready technology platform for the rapid, scalable and cost-effective manufacture of nanomaterial technologies. Compared to conventional technologies, the AMPLE approach is expected to be over 100 times more efficient, significantly reducing experimental workload and scale-up complexities and improving nanomaterial quality. The resulting reduction in the budget and time required for development will enable businesses to rapidly innovate nanomaterial-based products with fewer polluting manufacturing processes.
The idea for AMPLE came from the positive results garnered from "RINGS" (Rapid Industrialization of Next Generation Materials), a proof-of-concept project supported by the Singapore-MIT Alliance for Research and Technology (SMART) Innovation Centre Innovate Grant, which was completed in 2021.
The RINGS team (including Dr Jose, Dr Kovalev, Prof Lapkin and CARES Research Engineer Kencha Satya) successfully showed that by combining next-generation reactor technologies with machine learning, they could rapidly scale-up and improve the process efficiency of the synthesis of highly antimicrobial zinc oxides.
Working with industrial partners in the pharmaceutical, energy, and functional coatings sectors, the AMPLE project will demonstrate the ability to rapidly scale new material technologies with high quality and low cost.
Project Lead Nicholas Jose opened a spin-off company in the UK, Accelerated Materials, in 2021 to work with UK-based industry. Accelerated Materials has already attracted significant attention, including winning investment from the University of Cambridge technology transfer arm, Cambridge Enterprise.
During the course of the AMPLE project, a Singapore-based spin-off will be created to exploit the emerging technology for the benefit of Singapore and the wider world. It is anticipated that the Singapore spin-off will bring a number of benefits and establish Singapore as a leader in this exciting and novel area of innovation.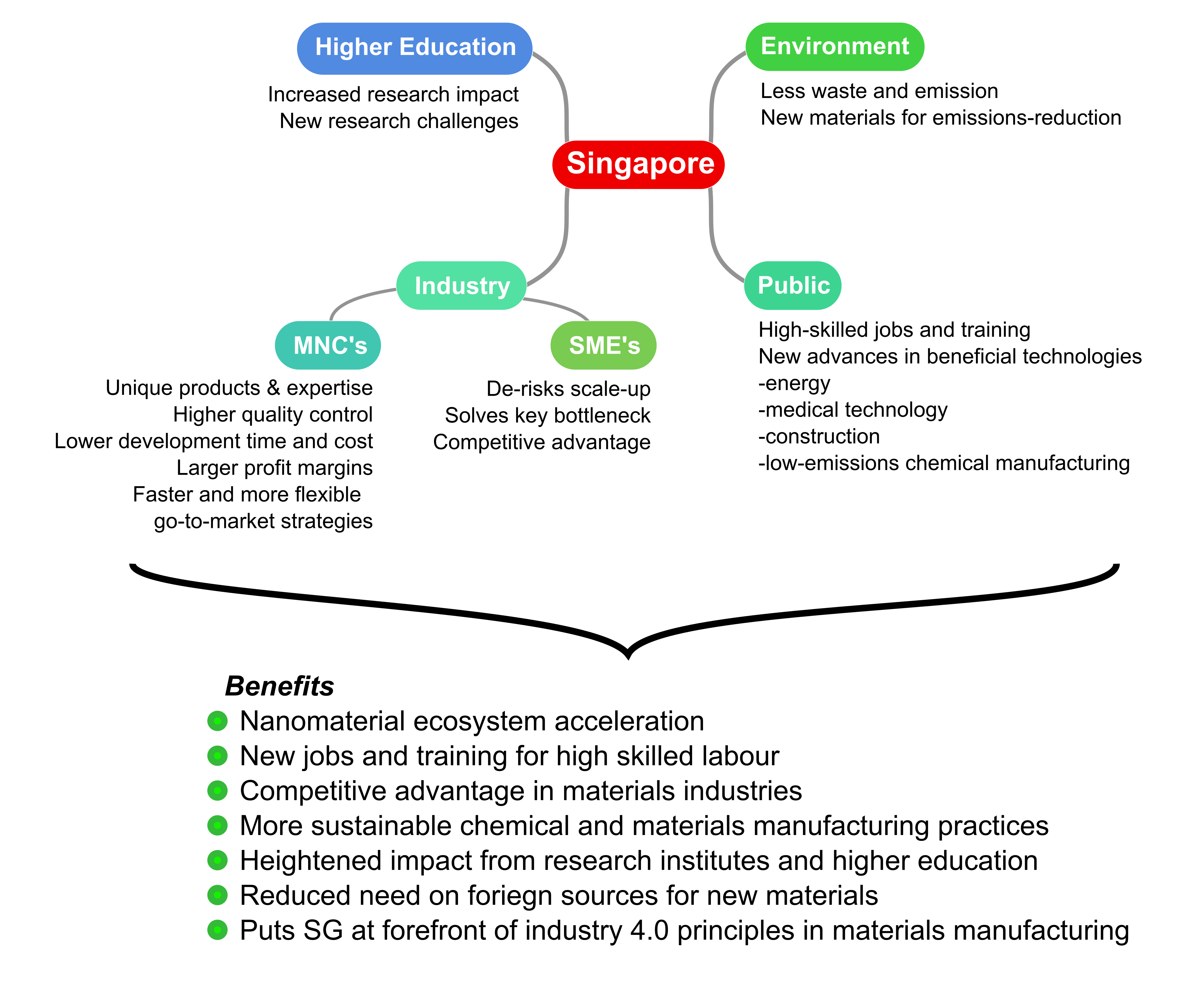 Click here for the full joint news release by CARES and NTUitive.
The project is open to further collaborations with interested industry colleagues. For an initial informational discussion, please contact Project Lead Dr Nicholas Jose (nicholas.jose@cares.cam.ac.uk)
This project is supported by the National Research Foundation, Singapore, under its Central Gap Fund (Award NRF2020NRF-CG001-028).
About the Team Leads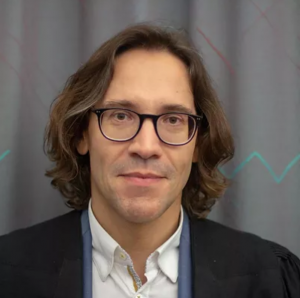 Prof Alexei Lapkin is a Professor of Sustainable Reaction Engineering at University of Cambridge. He is also a PI on three projects within Cambridge CARES. He has 20 years of chemical engineering experience in research, lecturing, and leading a research group split between the University of Cambridge and Cambridge CARES. His work is mainly on methods of process intensification for chemical manufacturing, including machine learning and artificial intelligence, and methods of environmental assessment of new chemical processes, including life cycle assessment.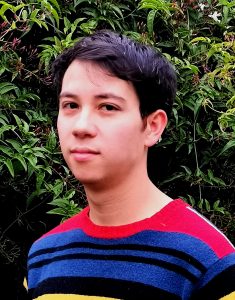 Dr Nicholas Jose is the Project Lead for AMPLE. He earned his PhD in Chemical Engineering from the University of Cambridge in 2019. His work focuses on the development of scalable methods for synthesis of high performance nanomaterials. In 2020, he founded the spin-off company Accelerated Materials, which uses a novel R&D methodology, incorporating intensified microreactor technology and machine learning, to accelerate scale-up of high-quality functional nanomaterials. Accelerated Materials won first prize in the 2021 Chris Abell Postdoc Business Plan Competition run by Cambridge Enterprise. He is currently the Project Lead for AMPLE.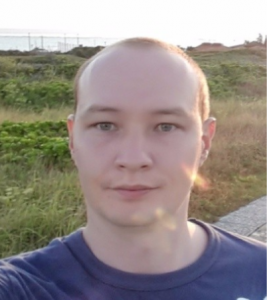 Dr Mikhail Kovalev is the Product Development Manager for AMPLE. He received his doctoral degree in 2009 from the Boreskov Institute of Catalysis, Russia with the specialty Physical Chemistry. After receiving his PhD he worked in Samsung Electronics, South Korea from 2010 to 2017. He then came to Singapore and worked in A*STAR before joining CARES in April 2020 on the now-complete eCO2EP project.