In this alumni series, we follow up with former graduates or researchers of CARES. Here, Manoel Manuputty shares his experiences of living and working in Singapore during his PhD. 
An edited version of this article first appeared in the January issue of CEB Focus, the newsletter of the Department of Chemical Engineering and Biotechnology (CEB) at University of Cambridge. Read the original article in the newsletter here: https://www.ceb.cam.ac.uk/news/ceb-focus-newsletter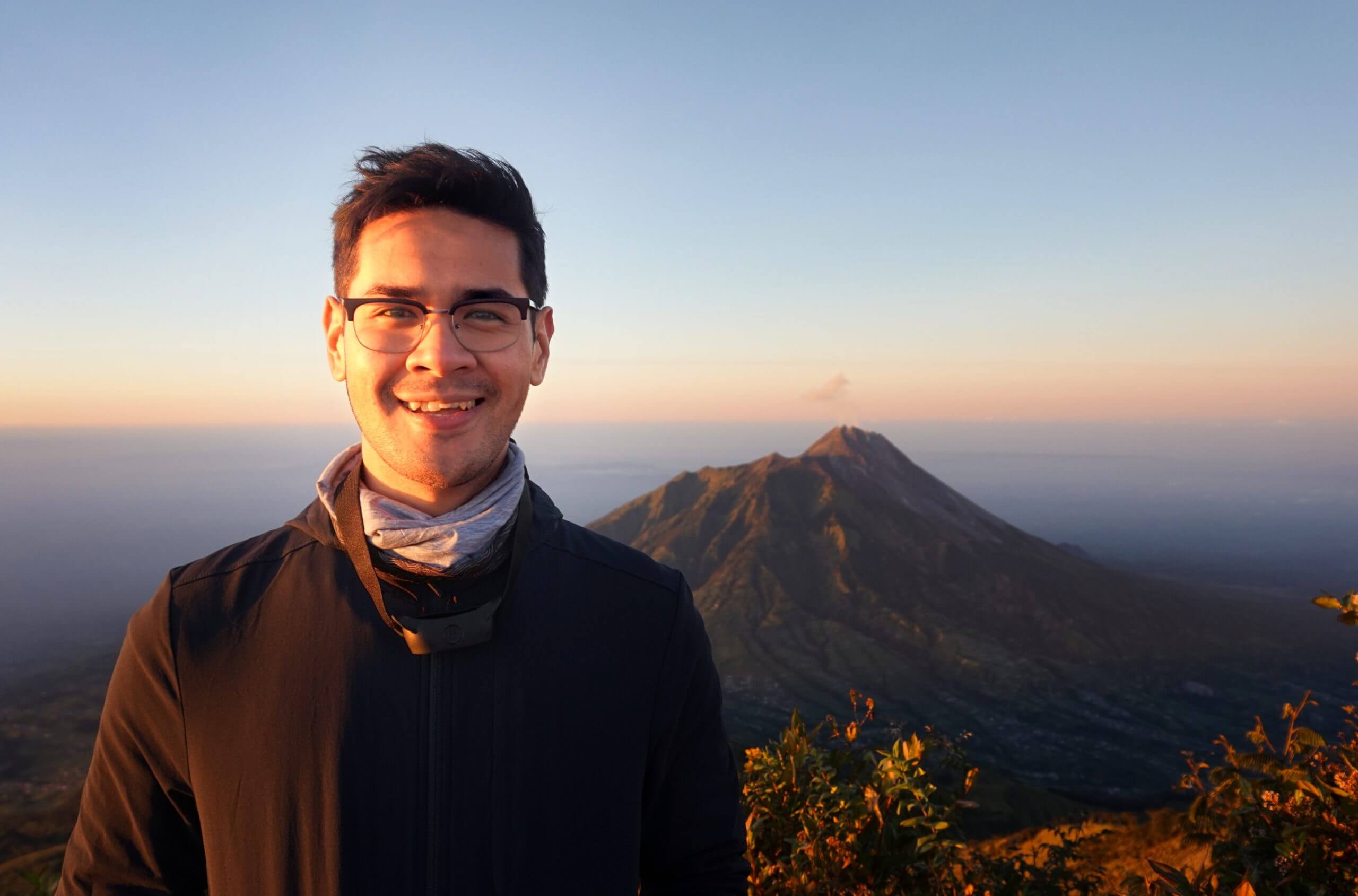 My PhD focused on understanding how titanium dioxide nanoparticles form and grow in a flame synthesis process. In particular I used various experimental techniques to characterise particle size and crystallinity and how they change with operating conditions. I also developed numerical models to simulate the formation stages of these nanoparticles which provide a valuable tool to understand the underlying physics and to optimise the synthesis process.
One obvious benefit of spending time in both Cambridge and Singapore was being able to interact with researchers from diverse backgrounds and to have access to excellent research facilities in both of these places. Especially in Singapore, I got to learn more about many different research projects that other researchers are working on due to the interdisciplinary nature of the programme. Other than that, I personally enjoyed being able to experience the very different environments (pace, culture, food, weather) in Cambridge and Singapore. I also managed to squeeze in some travels around Europe and Southeast Asia during my PhD.
One of the highlights of my time in Singapore was helping to set up some new experimental works in the CARES labs. One example is when we built an entire new burner system for material synthesis. This includes planning, designing, purchasing, prototyping, constructing, and testing the various components of the system. I found the whole process very engaging and interesting. It has given me a few new skills that have come in handy in my research work.
Even though my PhD work focuses mainly on the fundamental aspect of the synthesis process, I also got to work with some other members of the programme and from other universities on the applications of the materials. For example, the titanium dioxide nanoparticles prepared from the flame synthesis were used as a catalyst support in photocatalytic H2 evolution and CO2 reduction reactions. I also worked closely with Casper Lindberg, a fellow CARES student, on developing a computational model to describe the crystalline phase transformation of TiO2 nanoparticles in flame.
I am now working as a Research Fellow, continuing my research on flame synthesis in CARES. I am also pursuing some collaborations with researchers from the local universities to explore other potential applications of the materials prepared from the flame synthesis.
Manoel's PhD was supported by CMCL Innovations and the National Research Foundation, Prime Minister's Office, Singapore, under its Campus for Research Excellence and Technological Enterprise (CREATE) programme.