CARES Director Professor Markus Kraft gave a presentation at the International Symposium of Life-Cycle Emissions of Future Vehicles and Mobility (LIEF) on 30 November 2021.
Professor Kraft's talk was titled "A thermodynamic digital twin approach for future fuels, combustion modes and emissions". He presented a thermodynamic digital twin approach for more efficient combustion based on the work being done at CARES, the Cambridge Computational Modelling Group and CMCL Innovations. Several modelling examples were shown, including the use of alternative and blended fuels in combustion engines (including their impact on particulate emissions) and dispersion modelling of ship emissions.
This modelling is carried out using a digital workflow that combines physical and chemical models with an advanced statistical algorithm. The workflow is applicable to both conventional and alternative fuelled engines and covers all aspects of digital engineering to simulate combustion, gas-phase and particulate emissions in both steady-state and transient conditions.
The data provided by these models could lead to cleaner engines, improved energy efficiency and better air quality.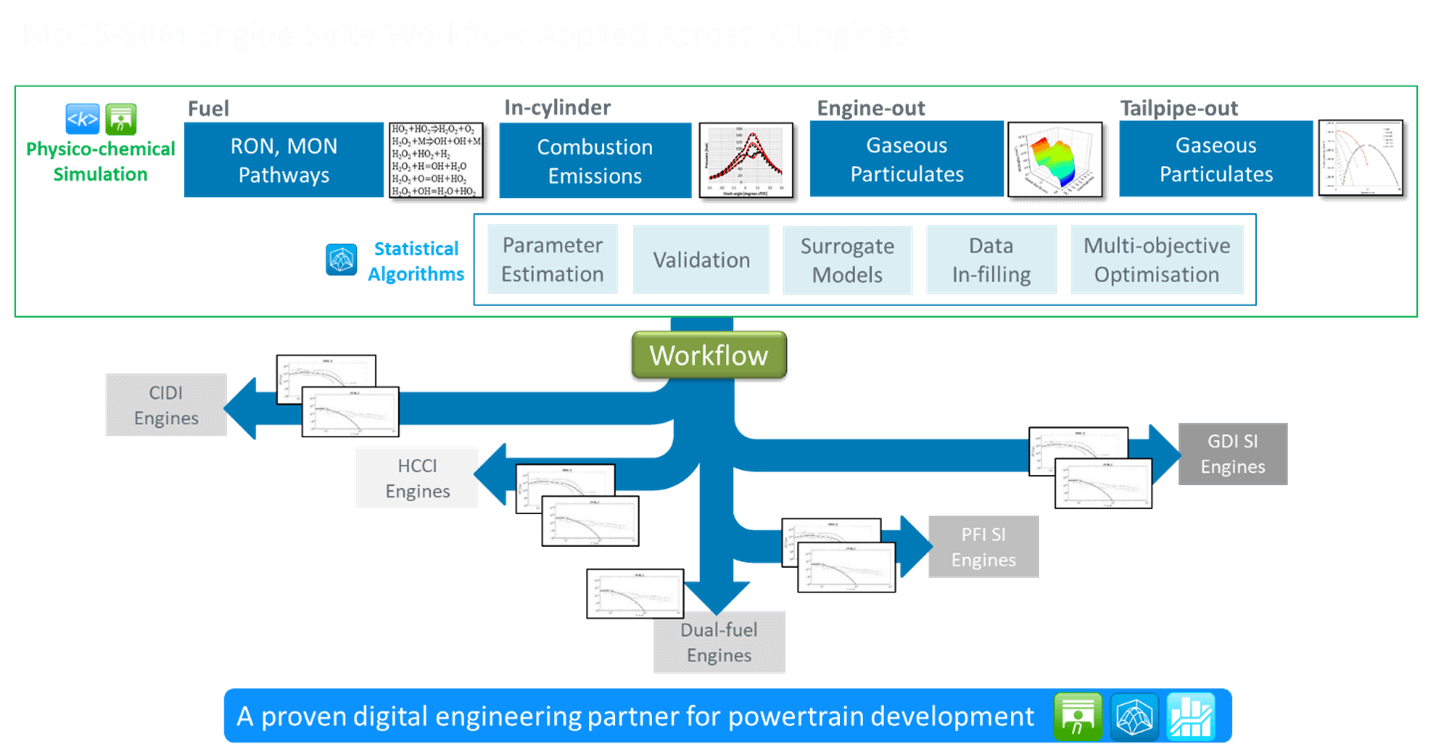 The digital workflow used to simulate combustion characteristics and identify opportunities for emission reductions. 
The virtual LIEF symposium was held on 29-30 November and was co-sponsored by Tsinghua University, Beijing University and the University of Birmingham. Attended by more than 50,000 participants, the meeting aimed to explore the challenges and opportunities of transitioning from combustion engines to electric propulsion, including identifying new research topics that could help to achieve zero-carbon targets.
This research is supported by the National Research Foundation, Prime Minister's Office, Singapore under its Campus for Research Excellence and Technological Enterprise (CREATE) programme.