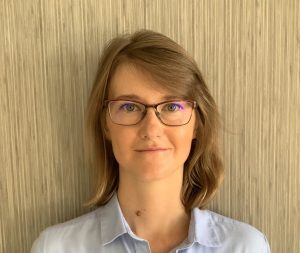 Dr Magda Barecka, a CARES Research Fellow, has been selected as an American Chemical Society (ACS) CAS Future Leaders. The programme recognises exceptional early stage researchers for their meaningful contributions to science and advancing diversity and inclusion in STEM. The award includes, among others, a leadership training at ACS CAS headquarters in Columbus, Ohio and will feature Dr Barecka in Chemical & Engineering News.
Dr Barecka joined CARES in 2019. Her research focuses on the development, optimisation and scale-up of CO2 conversion to hydrocarbons using electrolysis. She is also interested in discovering new technology and techno-economic opportunities for the rapid decarbonisation of the chemical industry.
As part of the award, Dr Barecka will visit the United States in August 2022, beginning with a week at CAS Headquarters in Columbus, Ohio, before attending the ACS Fall National Meeting in Chicago, Illinois.