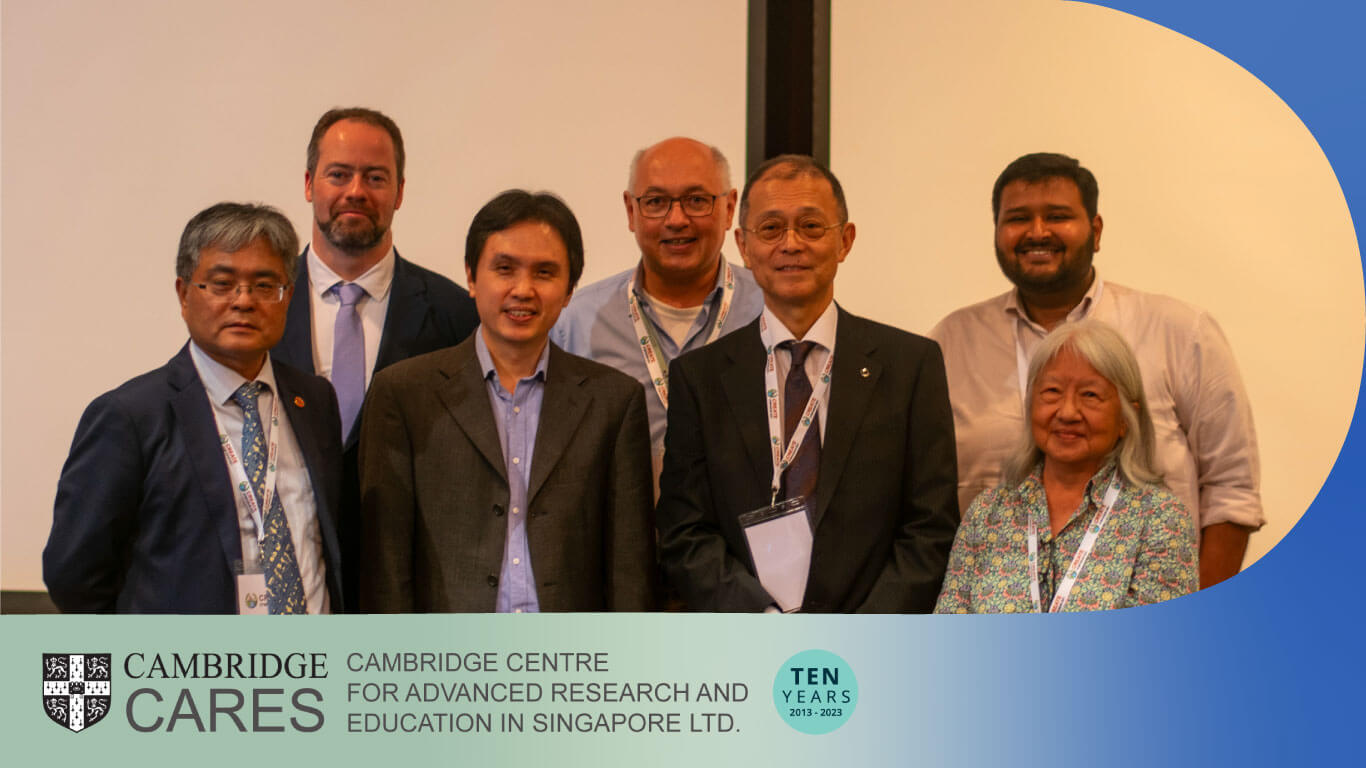 Pictured are the panel members for the CARES-convened Environmental Systems strand chaired by Prof Markus Kraft.
On Monday 10 July, the National Research Foundation (NRF) in Singapore hosted CREATE Symposium 2023 with the theme "Science of Sustainable Cities".
The aim of the event was to share research activities and outcomes from all organisations funded under the CREATE programme. Including CARES' affiliation with the University of Cambridge, eight other world-class universities partner with CREATE: the French National Centre for Scientific Research (CNRS), ETH Zurich, Hebrew University of Jerusalem (HUJ), Massachusets Institute of Technology (MIT), Shanghai Jiao Tong University (SJTU), Technical University of Munich (TUM), University of California Berkeley (UCB), and the University of Illinois Urbana-Champaign (UIUC).
In the opening speech delivered by Guest of Honour and Deputy Prime Minister Heng Swee Keat, the Cooling Singapore 2.0 project was highlighted as "the world's first Digital Twin for modelling the climate of an entire city". CARES was noted as part of the multilateral partnership between other CREATE organisations.
Following the theme of the event, a keynote lecture on public health on the topic "Cities and non-communicable diseases" was delivered by Prof Nicholas Wareham, Director of the MRC Epidemiology Unit and Director of the Centre for Diet and Activity Research (CEDAR), at the University of Cambridge.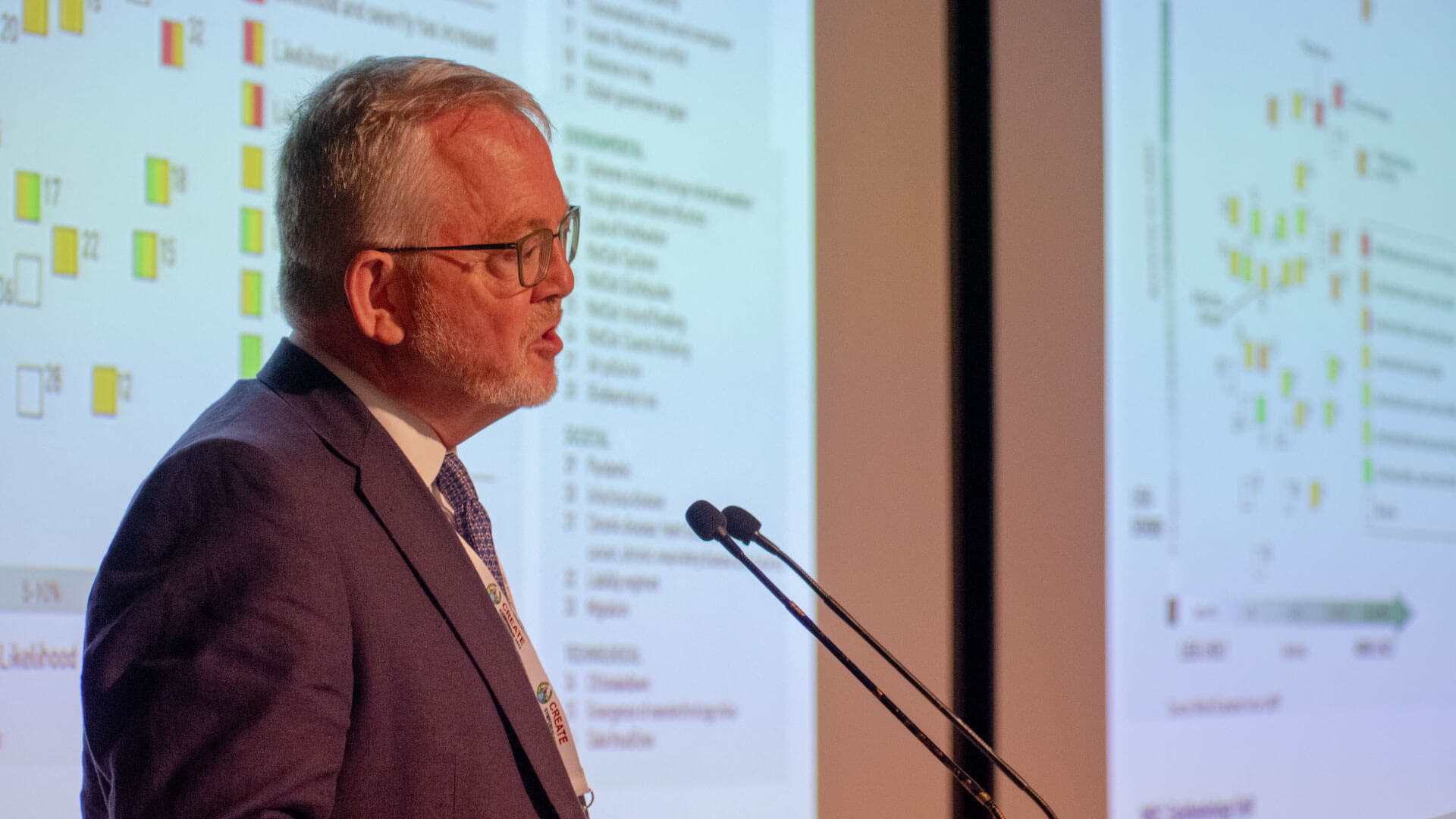 Pictured is Prof Nicholas Wareham
Our spin-offs Accelerated Materials and Chemical Data Intelligence had the opportunity to present their cutting-edge industry solutions to potential customers. Their offerings for scaling up nanomaterials and leveraging chemical data present exciting possibilities for a wide range of sectors.
Researchers from the World Avatar, a project striving towards a universal digital twin, even had the opportunity to interact with Deputy Prime Minister Heng Swee Keat.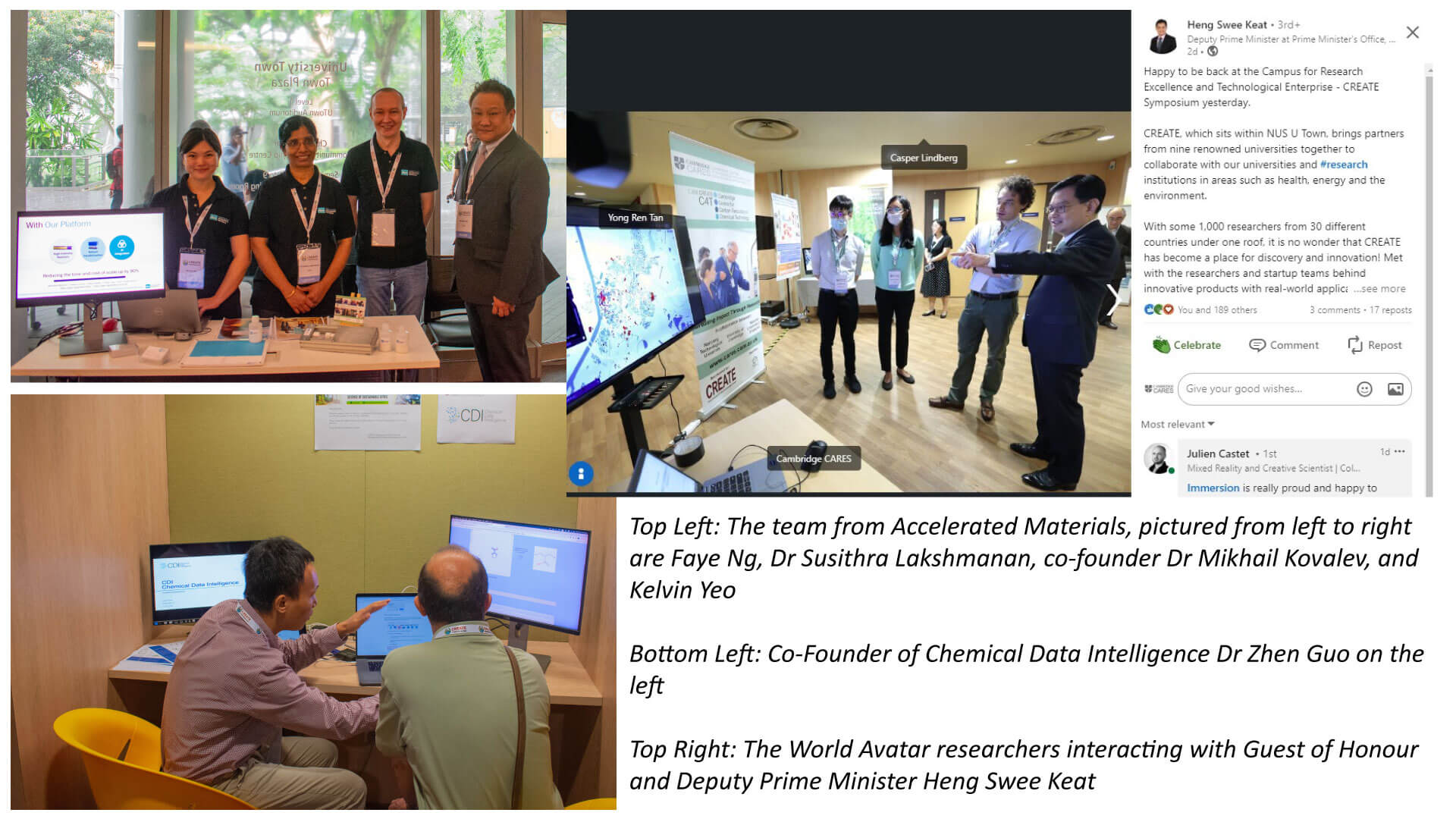 In the afternoon, CARES convened an Environmental Systems strand that brought together a collective wealth of knowledge and expertise. Chaired by CARES Director Prof Markus Kraft, professionals from domains such as energy systems, digitalisation, fuels, engineering, food waste, and biodiversity were given "5 minutes to save the world" in a condensed presentation. A bite-sized but impactful discussion followed between speakers.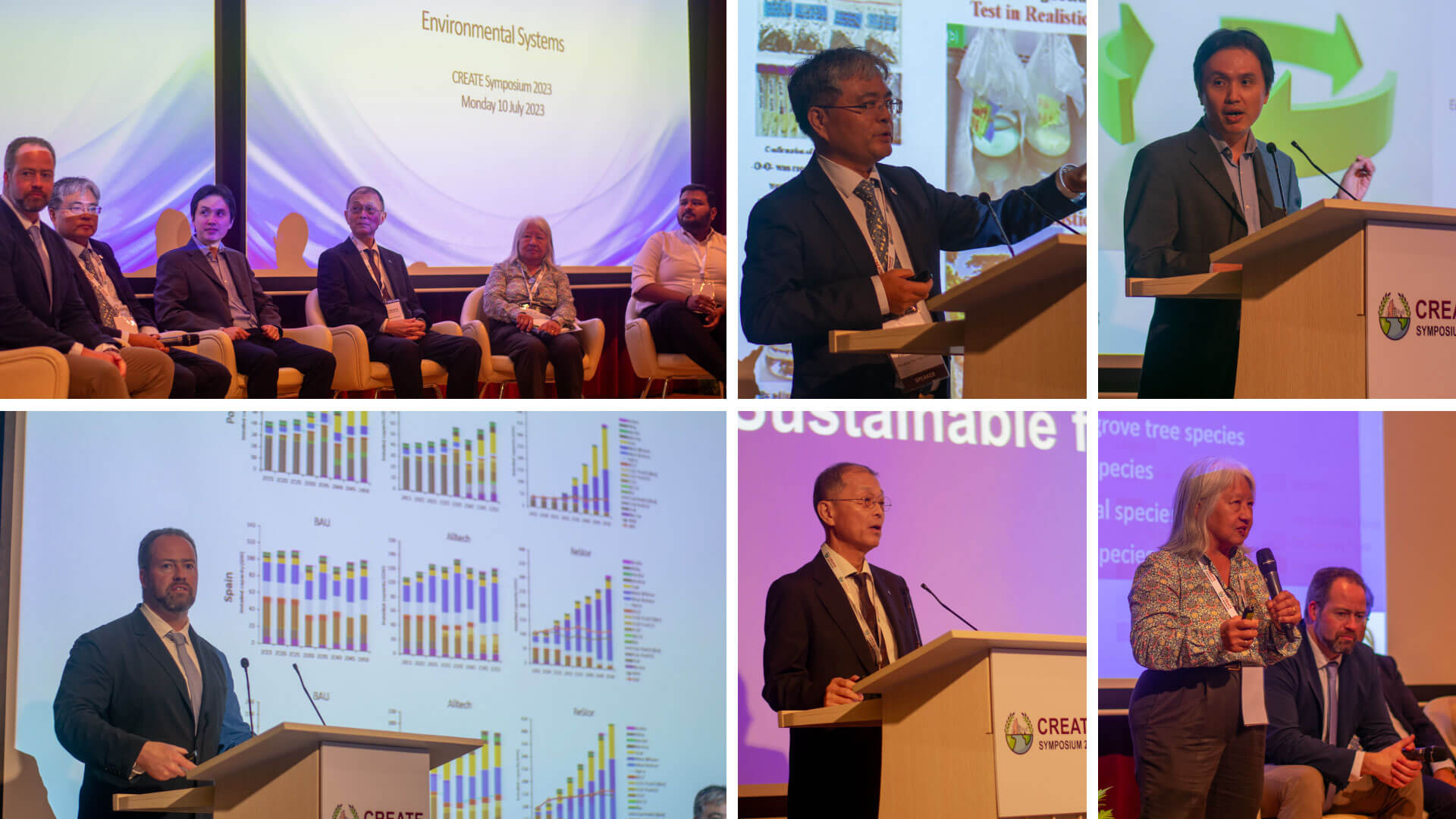 Top left photo: Pictured sitting from left to right are Prof Niall Mac Dowell (Imperial College London), Prof Peng Yinghong (E2S2), Prof Poh Chueh Loo (CNRS@CREATE), Prof Kaoru Maruta (Tohoku University), Dr Lena Chan (NParks), and Dr Sushant Garud (Aleph Digital Technologies).
Finally, poster presentations added another dimension to the symposium, allowing researchers to share their findings and insights. CARES researchers presented work in the areas of lab automation, carbon capture, and alternative energy research on hydrogen production.
Of particular interest was Law Li Chin's work building an online calculator on the lifecycle assessment of maritime ships using different alternative fuels and Dr Molly Haugen's work using unmanned aerial vehicles (UAVs) to monitor ship emissions. Singapore's national news outlet, The Straits Times, highlighted their work in the write-up of the event.
As CARES approaches our 10th anniversary Scientific Showcase, we anticipate bringing a more thorough collection of our work to the forefront.
The Straits Time's write-up of CREATE Symposium 2023
A copy of the opening speech by Deputy Prime Minister Heng Swee Keat is available online
NRF's press release spotlights Prof Niall Mac Dowell as a speaker at the event
Prof Niall Mac Dowell visited CARES as part of the C4T Visiting Scientist Scheme as supported by the National Research Foundation, Prime Minister's Office, Singapore under its Campus for Research Excellence and Technological Enterprise (CREATE) programme.