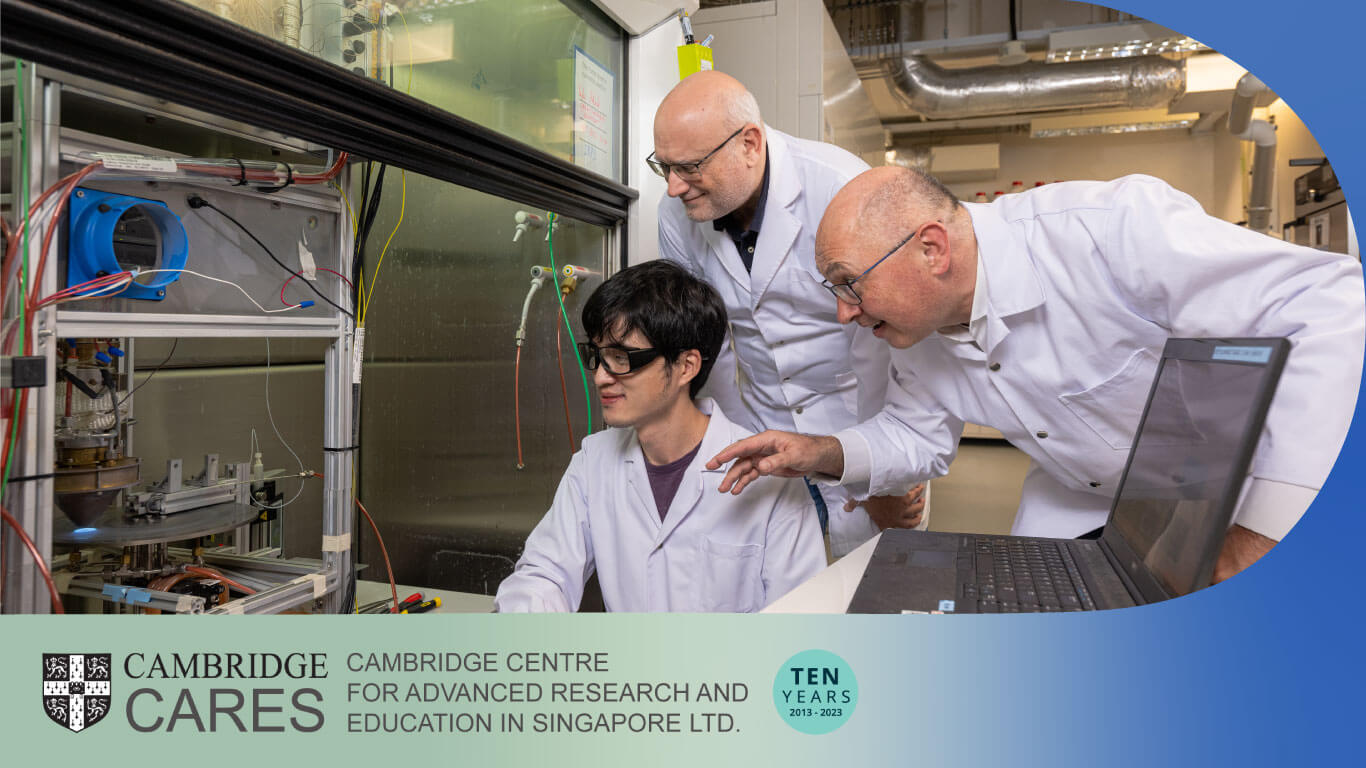 Pictured are (from left and clockwise) Dr Sheng Yuan, Prof Epaminondas Mastorakos (Cambridge PI), and Prof Markus Kraft (Cambridge PI and CARES Director)
The University of Cambridge recently released an "Energy Transition Video Series" to highlight how its researchers are implementing, scaling, and accelerating the transition to a net zero and then zero emissions economy.
CARES Director Prof Markus Kraft had the opportunity to highlight the importance of CARES as the University of Cambridge's first overseas research centre outside the UK, how Singapore is an ideal place for research, and CARES' strategic position within the CREATE building at arm's reach from other co-located research centres such as MIT and Berkeley.
The Cambridge Centre for Carbon Reduction in Chemical Technologies (C4T) is a key programme at CARES aimed at reducing carbon emissions by leveraging chemical engineering methodologies. C4T research ranges from laboratory work in the area of CO2 utilisation to new approaches in computer science, such as knowledge graphs to capture real-world complexities and improve data interoperability.
Watch the full video to learn more about CARES, C4T, and how our research supports the University of Cambridge's energy transition goals:
The full collation of interviews in the "Energy Transition Video Series"
This research is supported by the National Research Foundation, Prime Minister's Office, Singapore under its Campus for Research Excellence and Technological Enterprise (CREATE) programme.