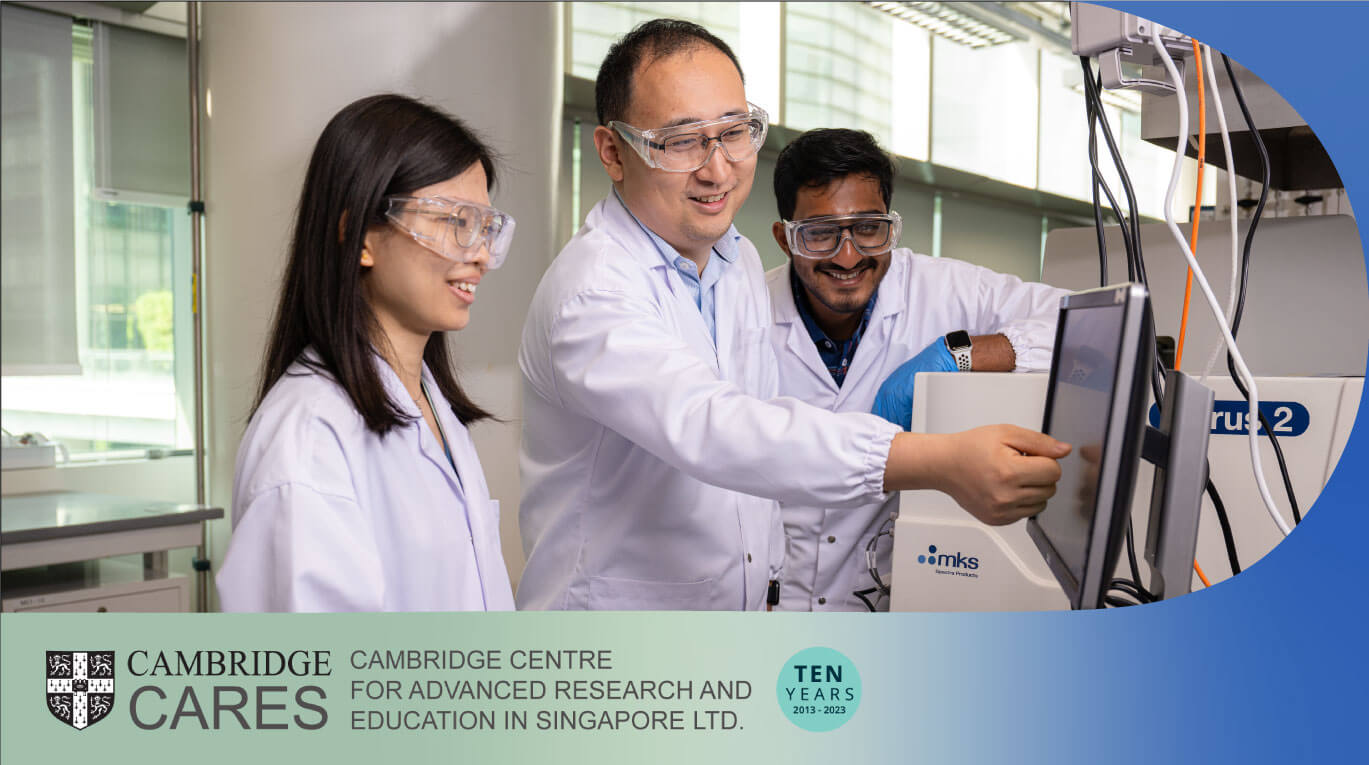 Pictured are PI Prof Liu Wen (Paul) and CARES researchers working in the lab.
Laboratories globally contribute to approximately 2% of the total plastic waste generated, and they consume between 3 to 10 times more energy per square meter compared to a typical office space. To address this pressing issue, the University College London has developed the Laboratory Efficiency Assessment Framework, or LEAF, which offers a comprehensive solution for reducing the carbon footprint of laboratories through the use of calculators, guides, and training programs.
Recently, the CARES laboratory located in the CREATE Tower in Singapore achieved a Bronze Level recognition for its sustainability efforts, based on the assessment criteria provided by the LEAF programme.
Currently, LEAF is being adopted by 85 institutions worldwide, including the Sustainability Department at the University of Cambridge, which oversees the administration of the program at CARES.
As part of the World Avatar (TWA) project in the Cambridge Centre for Carbon Reduction in Chemical Technologies (C4T) programme, CARES researchers have been extending the dynamic knowledge graph to increase the interoperability of data in various domains such as chemistry, buildings, and cities.
The CARES laboratory has acted as a starting point for researchers to digitalise and automate the space. This includes four key developments below that allowed CARES to achieve the Bronze Level recognition:
– Optimising the make-up air units off-coil temperate resulted in a 10% energy reduction per temperature drop.
– Integrating live data such as temperature and airflow provided by the Building Management System into TWA has identified faulty parts and non-optimal settings that went unnoticed.
– Developing a BMSQueryApp that allows the Lab Manager to better understand energy usage in the lab.
– CARES researchers will continuously work to leverage the technology of the lab digital twin in solving control problems.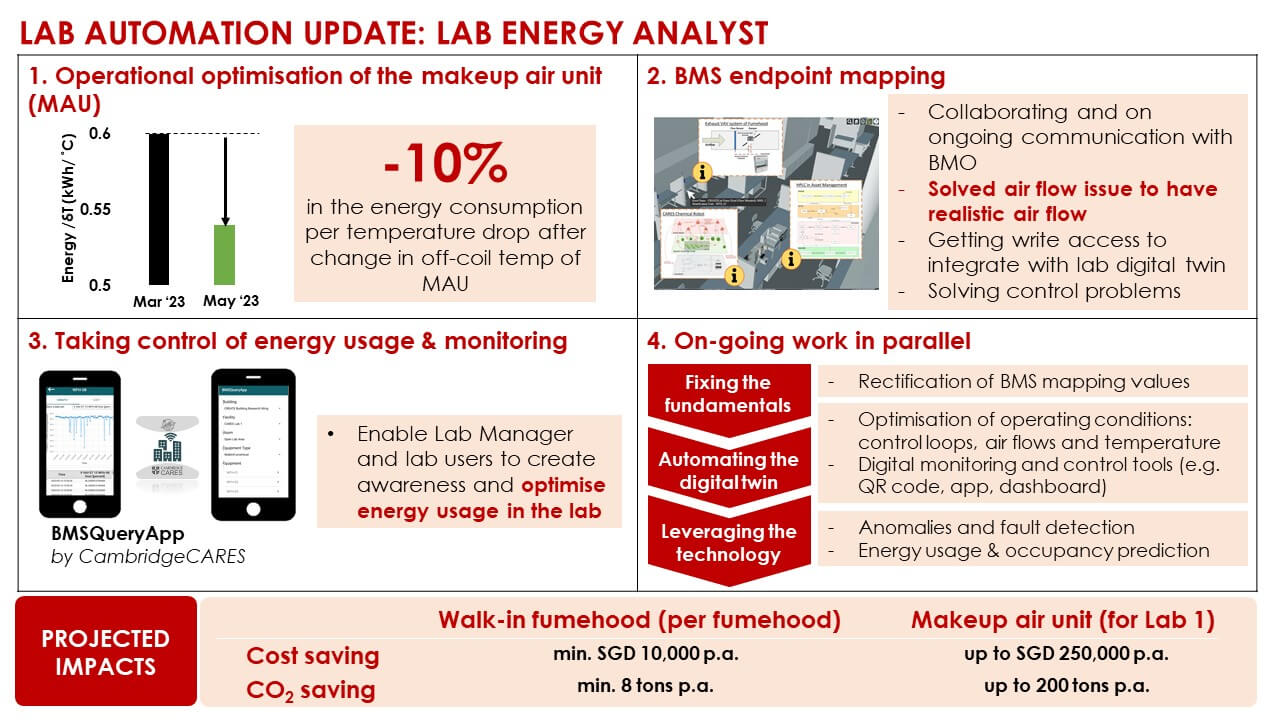 The CARES team involved in this project are Lab Manager (Mr Sim Chun Siong), Project Engineer (Ms Srishti Ganguly), Software Developers (Dr Yong Ren Tan, Mr Wilson Ang, Mr Hou Yee Quek, Ms Sandra Deng, and Mr Michael Laksana), and PhD Student (Mr Simon Rihm).
The team will strive to create further impact through outstanding sustainability performance in the laboratories and aim to attain the Silver Award in the future.
This research was funded by the National Research Foundation, Prime Minister's Office, Singapore under its Campus for Research Excellence and Technological Enterprise (CREATE) programme.