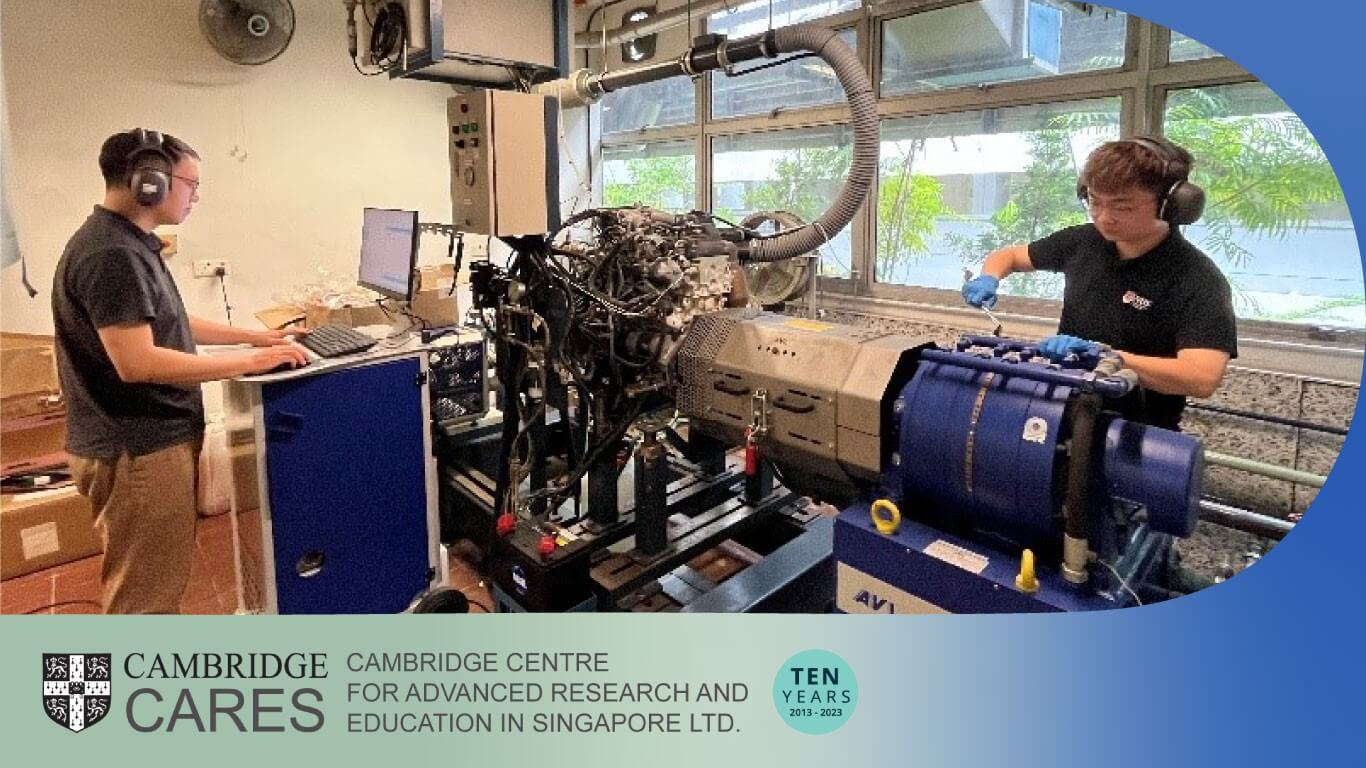 Pictured is the 3Y Energy team working on the research engine
In Singapore alone, approximately 1,600 licensed harbour crafts must start the transition to net-zero emissions by 2030 [1]. Globally, the International Maritime Organization (IMO) aims for net-zero greenhouse gas emissions from shipping by 2050.
The CARES spin-off, 3Y Energy was created with the idea to offer modular designs and retrofits to enable legacy engines to adopt alternative, carbon-neutral fuels without compromising performance. CARES Senior Research Fellow and Co-Founder, Dr Yichen Zong, wanted to leverage CARES' expertise in combustion and fuel research to use advanced injection design and full engine modelling to unlock the decarbonisation potential of alternative fuels such as biodiesel, methanol, ammonia and hydrogen.
In addition, Singapore's strategic position as a global leader in maritime decarbonisation provided further opportunities. 3Y Energy joined the PIER71 Smart Port Challenge, an annual innovation competition co-founded by the Maritime & Port Authority of Singapore (MPA) and NUS Enterprise to find the best ideas and solutions from technology start-ups.
3Y Energy emerged as a top finalist out of 150 start-ups worldwide and is now entering an accelerator program under MPA and NUS Enterprise. This provides training and direct connections with industrial partners to commercialise their technology. Dr Yichen Zong is now actively exploring the maritime ecosystem and has received interest from multiple OEM engine manufacturers and ship owners worldwide. In the coming year, 3Y Energy is set to join the NUS GRIP programme, which will boost the company's journey toward commercialisation.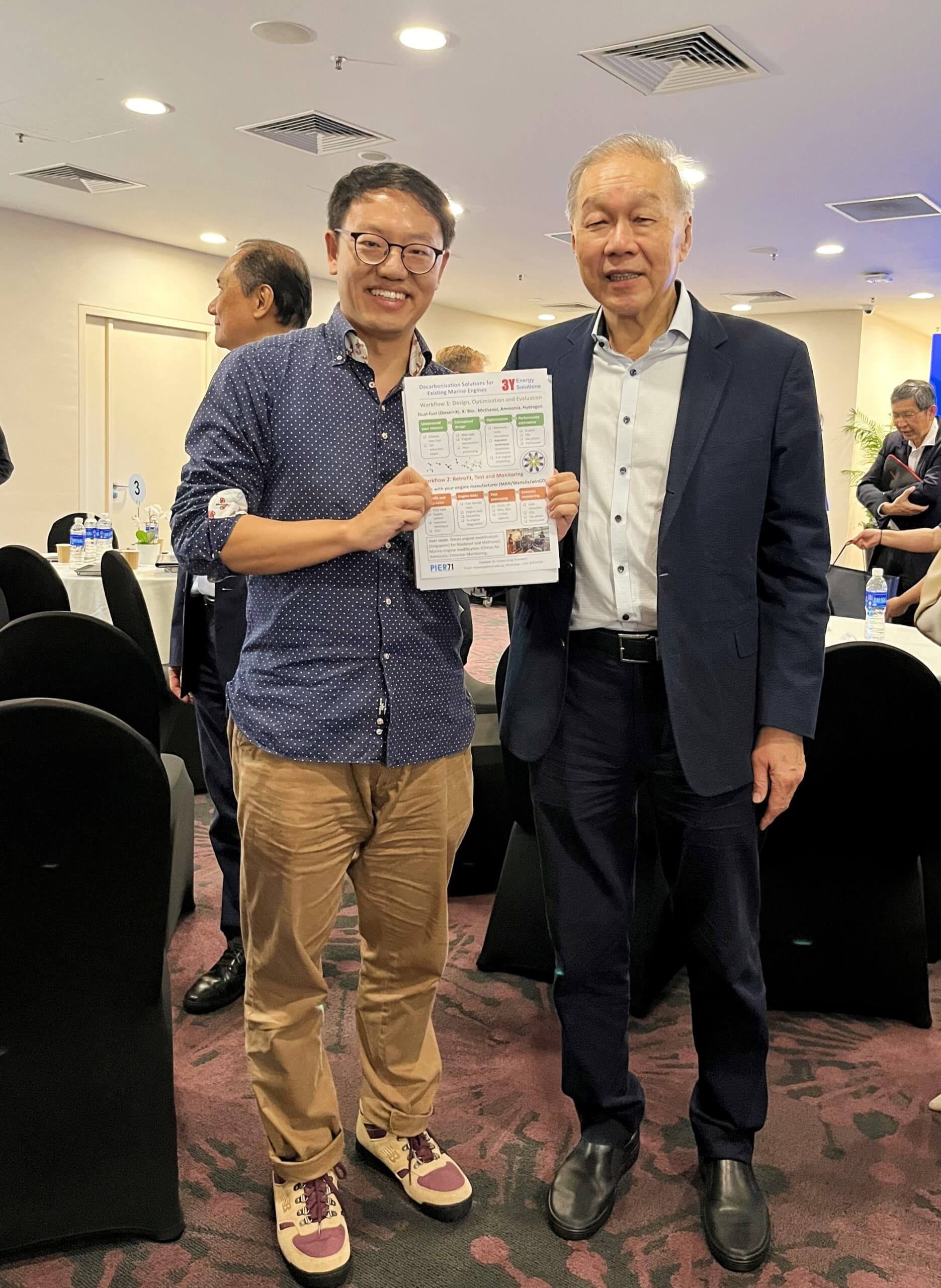 Dr Yichen Zong (left) pitched the technology to Prof Low Teck Seng (right), Senior Vice President of NUS and former CEO of the National Research Foundation.
The technology behind 3Y Energy was generated from the CARES Carbon Reduction in Chemical Technologies (C4T) programme investigating combustion. Dr Yichen Zong leads the spin-off with team members Dr Xinyi Zhou and Mr Jieyao Lyu from NUS.
This research is supported by the National Research Foundation, Prime Minister's Office, Singapore under its Campus for Research Excellence and Technological Enterprise (CREATE) programme.
References:
[1] https://www.mpa.gov.sg/docs/mpalibraries/media-releases/2023/expression-of-interest-to-design-and-develop-electric-harbour-craft-in-singapore