Profile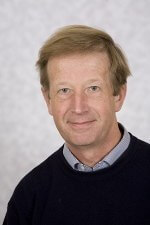 Prof John DENNIS
Head of the School of Technology, University of Cambridge
Professor John Dennis was a Lecturer in the Department of Chemical Engineering from 1984 to 1989 having previously been an undergraduate and PhD student there with Prof Allan Hayhurst. During this period he published on the control of sulphur emissions from fluidised bed combustors and on the problems of gas combustion in fluidised beds. He left Cambridge to become an engineering consultant in 1989 specialising in the solution of difficult process or economic problems, with areas of technical interest including heat and mass transfer in reactors, combustion, and fluidised bed reactions. He has had close involvement with collaborative research involving academia and industry. He is also a member of the EPSRC's Peer Review College.

He returned to the University and was a University Lecturer from October, 2002; Senior Lecturer from October, 2004 and has been a Professor of Chemical Reaction Engineering since 2012. He has published 100 papers on combustion, combustion-related topics and the physics of fluidisation.

Prof Dennis stepped down from the role of Head of the School of Technology at the University of Cambridge in February 2023.
Alumni
Alumni
Research Interest
- Fluidised bed gasification of biomass
- Fundamental studies of fluidised bed hydrodynamics using MRI
- Discrete element modelling of fluidised beds
- Clean coal technology using hydrogasification followed by combined reforming and shift with in situ CO2 removal
- Novel fluidising techniques for processing fuels with a high content of volatile matter
- Chemical looping combustion
- Scale-down of the Fischer Tropsch reaction
- Production of transport fuels from algae and LCA studies of biofuels
Key Publications
Achievements