Profile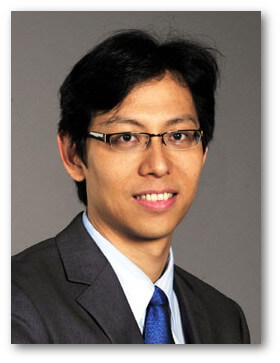 Asst Prof YANG En-Hua
Co-Principal Investigator
Dr Yang is Associate Professor with the School of Civil and Environmental Engineering at the Nanyang Technological University. Prior to joining NTU, Dr. Yang was a forensic engineer in Exponent's Buildings and Structures practice. He received his PhD degree in Civil Engineering from the University of Michigan. Dr Yang specialises in the development of sustainable infrastructure through the innovative construction materials technology. His principal areas of expertise are strain hardening cementitious composites SHCC, composite micromechanics, material characterisation, and material microstructure analysis and tailoring. He is experienced in the Leadership in Energy and Environmental Design (LEED) green building rating system and is a LEED Accredited Professional certified by the U.S. Green Building Council. Dr Yang is a board member of the ASCE-Singapore session and is also a committee member of ACI Technical Committee 130 Sustainability of Concrete and RILEM Technical Committee SHE Self-healing concrete – its efficiency and evaluation.
Singapore - NTU
Researchers
C4T IRP 2
Research Interest
- Strain hardening cementitious composites (SHCC)
- High performance fibre-reinforced cementitious composites (HPFRCC)
- Micromechanics of fibre composites
Key Publications
Luo, HW, Law, WW, Wu, YC, Zhu, WP, Yang, EH. (2018). Hydrothermal synthesis of needle-like nanocrystalline zeolites from metakaolin and their applications for efficient removal of organic pollutants and heavy metals. Microporous and Mesoporous Materials, 272, 8-15.

Lahoti, M, Wong, KK, Tan, KH, Yang, EH. (2018). Effect of alkali cation type on strength endurance of fly ash geopolymers subject to high temperature exposure. Materials and Design, 154, 8-19.

Zhu, WP, Chen, X, Struble, LJ, Yang, EH. (2018). Characterization of calcium-containing phases in alkali-activated municipal solid waste incineration bottom ash binder through chemical extraction and deconvoluted Fourier transform infrared spectra. Journal of Cleaner Production , 192, 782-789.

Li, JX, Yang, EH. (2018). Probabilistic-based assessment for tensile strain-hardening potential of fiber-reinforced cementitious composites. Cement and Concrete Composites, 91, 108-117.

Liu, YQ, Sidhu, KS, Chen, ZT, Yang, EH. (2018). Alkali-treated incineration bottom ash as supplementary cementitious materials. Construction and Building Materials, 179, 371-378.