Profile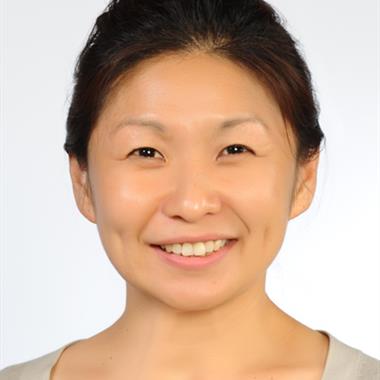 Dr Chew Lee TEO
Co-Principal Investigator
Dr Teo Chew Lee is a Senior Research Scientist and Programme Director of the Learning Sciences and Innovation Research Programme at the Centre for Research in Pedagogy and Practice at the Office of Education Research, National Institute of Education (NIE), Nanyang Technological University (NTU), Singapore. She received Master of Arts, Instruction Design and Technology from NIE and her Ph.D. degree from University of Toronto.

She is experienced in conducting studies using both design-based and mixed-methods research methodologies. Her main research interests are in the areas of Knowledge Building Pedagogies and Learning Analytics.

Knowledge Building pedagogy focuses on authentic and creative discourse in classrooms. This creative discourse leads to the enculturation of students in the kind of language and thinking found in creative teams and develop a robust habit of the mind in each child. KB classrooms aim to develop students socially, emotionally, and academically. This starts with the youngest children and such pedagogy creates a level playing for all children to experience successes in learning. The knowledge building research has taken roots in pre-schools, primary and secondary schools, and tertiary institute.

Dr Teo has been working closely with many schools in Singapore, as a research collaborator or consultant, to develop and implement Knowledge Building in different subjects and inter-disciplinary ALP. Before becoming a research-focused academic, She was a Lead Specialist in ETD/MOE and a secondary school physics teacher for ten years.

Dr Teo has published in both local and international journals and book series. She is working on a practitioners' guide on Knowledge Building due for completion end 2021. She is an editorial board member of Research and Practice in Technology Enhanced Learning (RPTEL). She has conducted more many keynotes, presentations, and workshops in Singapore, as well as in other Asian countries. Many of which were invited presentations and mostly focused on classroom of the future, teachers' professional development and knowledge building pedagogy and technology.

Singapore - NTU
Researchers
CLIC
Research Interest
Dr Teo is leading several research projects, one on the seeding and scaling of Knowledge Building Community among pre-school teachers, two on the development and application of multimodal learning analytics to support collaborative learning and the most recent on Cognitive Flexibility of Adolescent. The cognitive flexibility integrates the methodology in neuroscience and learning sciences and seek both quantitative and qualitative explanation of flexible thinking of adolescents in Singapore.

-Scaling & Translation
-21st Century Competencies
-Learning Analytics for 21st Century Competencies
-Knowledge building Environment
Key Publications
Google Scholar Link

Lee, A. V. Y, Teo, C. L., & Tan, S. C. (2022). Rethinking teaching and learning with preschoolers: Professional development using knowledge building and a 3M analytical framework. International Journal of Educational Research Open, 3, 100147.

Teo,C.L., Pande,M. (2021). Can young children build knowledge?. Early Educators, 35(null), 26-39.

Teo,C.L., Tan,S.C.,& Chan,C.K.K. (2021). Pedagogical transformation and teacher learning for knowledge building: Turning covid-19 challenges into opportunities.. Canadian Journal of Learning and Technology, 47(1), 100-112.

Ong,A.,Teo,C.L.,Tan,S.,Kim,M.S. (2020). A knowledge building approach to primary science collaborative inquiry supported by learning analytics. E ducation: International Journal of Primary, Elementary and Early Years Education, 3(13), 1-16.

Achievements
Dr Teo founded the Knowledge Building Community - Singapore and has led the local and international Knowledge Building Community Network Learning (KBC-NL) series since 2016. Each Network Learning bring together teachers and researchers to explore germane issues on 21st century competencies and pedagogies. These network learning sessions have reached out to more than 1000 teachers and researchers (https://nie.edu.sg/about-us/news-events/news/news-detail/knowledge-building-session-a-living-theory-a-growing-classroom).

Starting in Nov 2019, a new research and practice platform, the student Knowledge Building Design Studio (sKBDS) was created. The sKBDS embraced an experiential learning model in which students of different age and from different schools were brought into NIE campus to innovate and co-produce knowledge on sustainability issue. The event was moved online due to COVID-19 restriction in 2020 and 2021. She has since gathered about 200 students and teachers in these design studios to work on the theme of "Saving Lives, Saving Planet". (https://www.nie.edu.sg/about-us/news-events/news/news-detail/knowledge-building-design-studio-2019)