Profile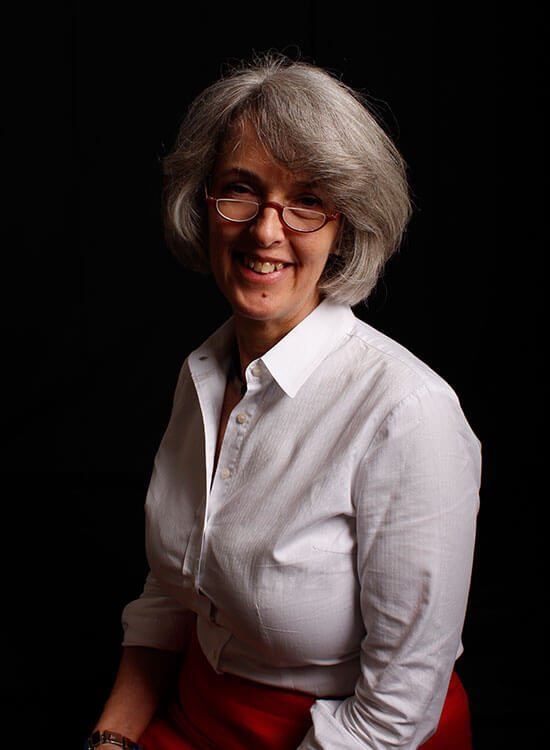 Professor Luciënne BLESSING
(C4T) Co-Director of the SUTD-MIT International Design Center
Professor Luciënne Blessing joined the CARES Scientific Advisory Committee in 2020.

Luciënne is Co-Director of the SUTD-MIT International Design Center (IDC), Professor in the Engineering and Product Development Pillar, as well as Chair of SUTD's Institutional Review Board.

Prior to her current position, Luciënne was Vice-president for Research (2007-2013) and Professor in Engineering Design and Methodology at University of Luxembourg (2007-2016); interim Director of University of the Greater Region (a consortium of 6 universities in Germany, France, Belgium and Luxembourg) (2013-2015); Vice-president for Research and International Relations (2002-2004) and Professor in Engineering Design and Methodology at Technical University of Berlin (2000-2007); Senior Research Associate and Associate Director at Cambridge University Engineering Design Centre (1994-2000), Deputy Director of the British Aerospace – Rolls-Royce University Technology Partnership (UTP) for Design, University of Cambridge, UK (1998-2000); and researcher and lecturer at University of Twente (Netherlands) (1984-1992).

She received her MSc from Delft University of Technology (NL), a PhD from the University of Twente (NL), an Honorary Doctorate from Mälardalen University in Sweden, and the Peabody Visiting Professorship at MIT (Mechanical Engineering).

Luciënne has over 30 years of teaching experience in systematic product development and design research, including workshops for public and private organizations. She is supervising or has supervised 30 students and co-supervised 5 students to the degree of PhD and 6 postdoctoral scientists, of which 1 now occupy academic positions as associate Professors (2) and full Professor (9). She has been a PhD and Habilitation examiner in 11 different countries and served on faculty appointment committees at various universities.

She has written a book, two edited books, and over 180 peer-reviewed publications, and has given many keynotes and invited lectures.

She co-founded the Design Society (www.designsociety.org) and served a total of 16 years on its Management Board and Advisory Board and is currently Leader of the Working Group "Instructional Design Modules".

She is member of the Editorial Board of the Design Research Foundations book series (Springer) since 2016, and a member of "sentha – Technologien für das Alter e.V." a not-for-profit, non-governmental society aimed fostering science, education and research into technology for the ageing population (Board member from 2004 until 2017). She translated two editions of the book Engineering Design of Pahl and Beitz, together with Ken Wallace. She was Editor-in-Chief (Europe) of the Springer journal Research in Engineering Design (from 1996-2009), a member of the Steering committee of the Council of Doctoral Education of the European University Association (CDE-EUA, 2013-15), and member or chair of a variety of institutional evaluations (research centres, education, research).
Scientific Advisors
Research Interest
- Empirical studies into the design process
- Design methodologies
- Early stage design methods
- Product service systems design
- User experience, product meaning
- Design research methodology
- Design Theory
- Transdisciplinarity
Key Publications
Achievements