Profile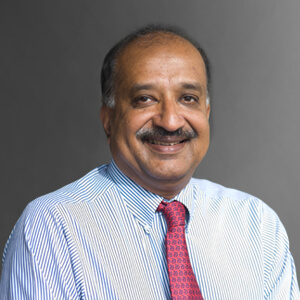 Professor Ranga KRISHNAN
(CLIC) Chairman of the National Medical Research Council (NMRC)
Professor Ranga Krishnan is a renowned global leader in academic medicine and healthcare. He is currently Chairman of the National Medical Research Council (NMRC), Ministry of Health (MOH) Singapore; Chairman, National Health Innovation Centre (NHIC) Singapore; and Chief Executive Officer of the Rush University System for Health (RUSH) in the United States (US).

As Dean of Duke-NUS Medical School, Professor Krishnan played a critical role in laying the foundations for the SingHealth Duke-NUS Academic Medical Centre. This was done in close partnership with SingHealth, as well as the Agency for Science, Technology and Research (A*STAR) and the National University of Singapore (NUS). Under his leadership, Duke-NUS established five signature research programmes to address the key healthcare concerns of Singapore and Asia. He was also instrumental in building outstanding centres of excellence, including the Centre for Ageing Research and Education, Centre for Computational Biology, Centre for Quantitative Medicine, Centre of Regulatory Excellence, Centre for Technology and Development, as well as the Lien Centre for Palliative Care.

Professor Krishnan has multiple patents and fostered numerous startups in the education, neuroscience, data science, technology and therapeutic spheres in Singapore and the US. His achievements have been recognised through numerous awards including the Laughlin award, Geriatric Research award, and the Mood Disorders Research award from the American College of Psychiatrists. He also serves as a member of several professional societies, including the American Psychiatric Association and the American Association for the Advancement of Science. He is also an elected member of the United States National Academy of Medicine.
Scientific Advisors
Research Interest
Key Publications
Achievements