Profile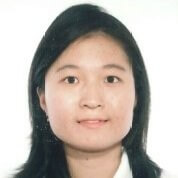 LIM Mei Qi
Research Project Manager
Mei Qi is a Project Manager at CARES. She obtained her B.S. in Chemical Engineering from National University Of Singapore in 2010. She worked in Engineering, Procurement and Construction (EPC) companies as a Process Engineer before joining the programme in September 2016.

She is involved in the project management of J-Park Simulator.
Singapore - CARES
Researchers
C4T IRP JPS
Research Interest
Mei Qi's main research interest is in process modelling.
Key Publications
Achievements