Profile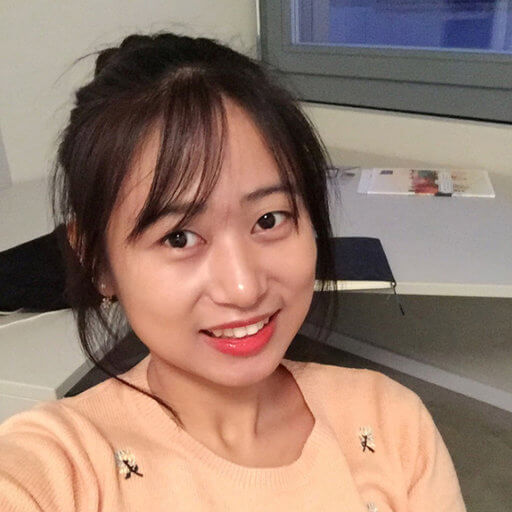 Dr Hangjuan REN
Postdoctoral Research Associate, University of Oxford
Dr Hangjuan Ren is a Postdoctoral Research Associate in the Chemistry Department at the University of Oxford. Dr Ren received her PhD in Materials Science and Engineering from the University of New South Wales, Sydney in 2019. She then served as a Research Fellow at Cambridge CARES where she worked on a joint project between the University of Cambridge and the University of California, Berkeley called the eCO2EP project.

In September 2021, Dr. Ren joined the University of Oxford. Dr. Ren's primary research interests focus on advancing green energy and achieving carbon neutrality. She specialises in electrochemical/photoelectrochemical water splitting, electrochemical CO2 reduction, and development of operando/in-situ characterisation techniques. Through her research, Dr. Ren strives to develop innovative solutions that contribute to a sustainable and environmentally friendly future. Related work has been published in Nature Catalysis, Advanced Materials, etc.

Dr Hangjuan Ren visited CARES in July 2023 to deliver a seminar at CREATE on her work.
Visiting Scientists
Research Interest
Key Publications
Google Scholar Profile

Ren, Hangjuan, Mikhail Kovalev, Zhaoyue Weng, Marsha Zakir Muhamad, Hongyang Ma, Yuan Sheng, Libo Sun, et al. 2022. 'Operando Proton-Transfer-Reaction Time-of-Flight Mass Spectrometry of Carbon Dioxide Reduction Electrocatalysis'. Nature Catalysis 5 (12): 1169–79. https://doi.org/10.1038/s41929-022-00891-3.

Li, Y., Tan, X., Hocking, R.K. et al. Implanting Ni-O-VOx sites into Cu-doped Ni for low-overpotential alkaline hydrogen evolution. Nat Commun 11, 2720 (2020). https://doi.org/10.1038/s41467-020-16554-5

Li Yibing, Tan Xin, Chen Sheng, Bo Xin, Ren Hangjuan, Smith Sean, Zhao Chuan. 2019. 'Processable Surface Modification of Nickel-Heteroatom (N, S) Bridge Sites for Promoted Alkaline Hydrogen Evolution'. Angewandte Chemie International Edition. 58 (2): 461-6. https://doi.org/10.1002/anie.201808629

Ren, Hangjuan, Koshy Pramod, Chen Wen-Fan, Qi Shaohua, Sorrell Charles Christoph. 2017. 'Photocatalytic materials and technologies for air purification'. Journal of Hazardous Materials 325: 340-66. https://doi.org/10.1016/j.jhazmat.2016.08.072


Achievements