– This programme will resume at the end of 2022. Please return to this page for any updates –
C4T Visiting Scientist Programme 
The C4T Visiting Scientist programme provides an opportunity for scientific researchers to spend time at CARES in Singapore.
We welcome applications from researchers around the world. You must be research-active in a relevant field, but do not necessarily need a university affiliation (industry or other public sector affiliation is also eligible). Please take a look at our C4T Research and Publications pages to see if your research interests line up with CARES' work. Visiting Scientists are eligible to use the CARES lab facilities, where relevant.
Visiting Scientists are required to commit to:
– Spending between one and six weeks at the C4T facilities in Singapore.
– Giving at least one talk or seminar in Singapore during their visit. These will form part of the C4T seminar series and will be open to all CREATE researchers and other interested members of the Singapore research community.
– Collaborating with C4T members on relevant publications and other outputs. Where a publication emerges from the VS programme, the authors will be required to acknowledge the CREATE support received.
Funding and reimbursement
The Visiting Scientist Programme will cover flights, accommodation and reimbursement of receipted subsistence and local transport costs during the visit for the Visiting Scientist only.
To apply
Please send an email to Olivia (olivia.lee@cares.cam.ac.uk) that includes the following information. Please attach your full CV (including recent academic publication listing, where relevant) to your email.
– Your name and current institution
– How will your visit contribute to the C4T programme, i.e. research areas, specific technical knowledge?
– Do you have any connections to CARES or C4T?
– The estimated length of your visit and (if known) approximate dates
Phase 2 Visiting Scientists
Prof Oliver Inderwildi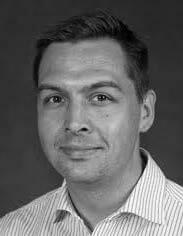 Oliver is a senior researcher and political consultant; his work focuses on advanced technological solutions for decarbonisation and their economic impact and policy implications. At present, Oliver is a Senior Visiting Scientist at Cambridge CARES, an Advisory Board member of the Royal Society of Chemistry's Energy & Environmental Science and senior consultant with to the global advisory firm Oxford Analytica. Oliver edited, with Sir David King, "Energy, Transport & the Environment" the most comprehensive book on sustainable mobility, and is preparing with Professor Markus Kraft (Cambridge CARES' Director) "Intelligent Decarbonization", both with Springer Scientific.
Oliver holds a PhD in Chemical Physics from the University of Heidelberg, a diploma in economics and international relations from the London School of Economics and an MBA from the École Supérieure des Sciences Economiques et Commerciales in Paris.
Phase 1 Visiting Scientists